Product Details Inquiry Contact Us
Five Advantages Of Products
fire-retardant
durable
mildew-proof
anti-condensation
Custom mold according to requirement
Product Details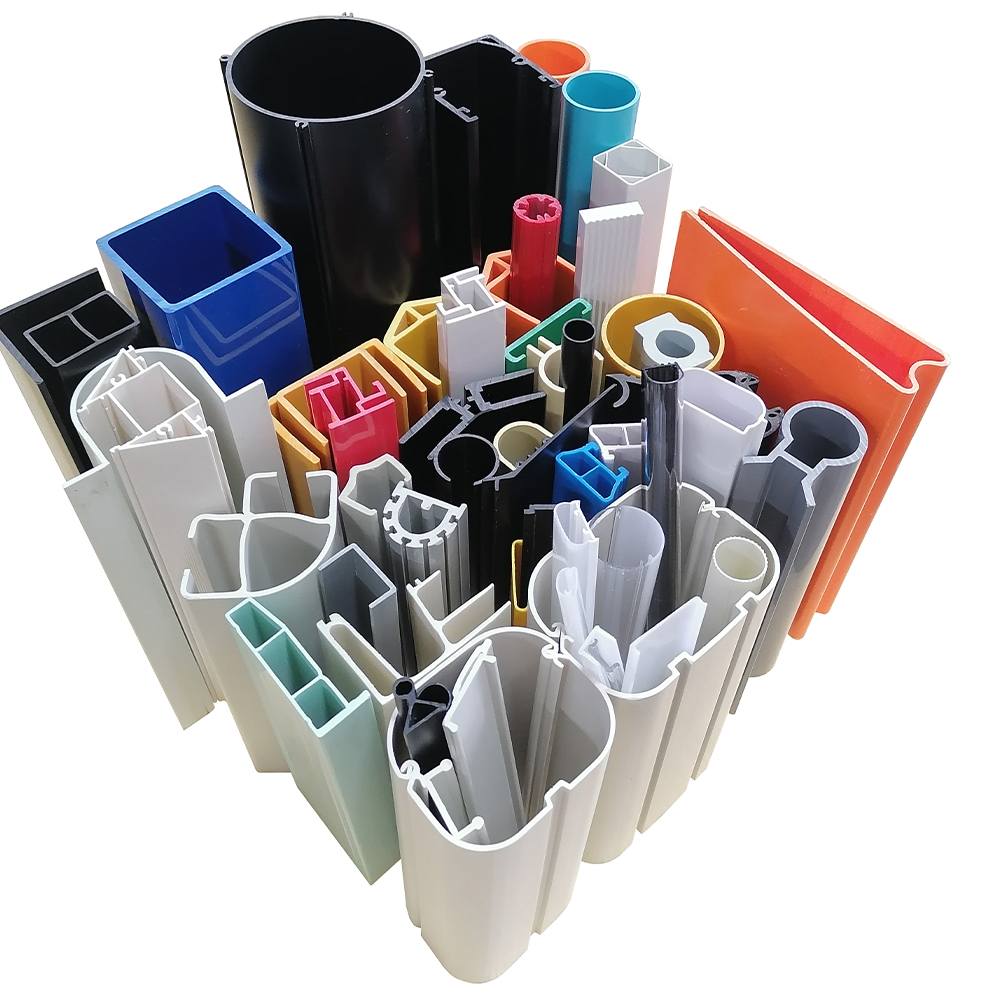 Extruded Plastic Products

Shangyu is a dependable expert in the production of PVC extrusion products and we can provide customers with extrusion profiles of any shape. We offer PVC panels, PVC tubing, PVC channels, PVC trim, and other products, all designed according to customer requirements. The following section shows our PVC wall panels, flooring, and ceiling products we provide. When standard production isn't a perfect fit, we have custom services implementing a wide range of stock materials.
Specification:
Product name : Custom PVC Profile
Production process: twin screw extruded process.
Manufacturer: Dongguan Shangyu plastic hardware products Co., Ltd.
Material:PVC,calcium, other additives
The length can be 200mm≤X≤5800mm(according to the thickness)
Tolerance:±0.3mm~1mm
Maximum temperature: 140°F(60°C)

Color: can be customized.

Applications: for a variety of industries
Productivity/day:3000m/day/extruder
Payment method:30% deposit by T/T, 70% balance before shipment.
Feature of pvc materials
1.Fire Retardant: Our profile not burn itself: the product extinguishes immediately when the external flame source is removed. It has got an "A" class fire rating.
2.Excellent weather ability: Weather has no effect on PVC building materials. Problems like rotting,rust, etc. just don't apply. Even in special conditions. Coast areas(Salt,Storm,Sun),PVC is more applicable.
3.Green environment Protection: Our profile use green formula and raw material (no lead), it is harmless to your healthy and environment.
Profits for you:

1.We have own factory in Dongguan city ,China
2.Short lead-time with 3000m/line/day, 24hr shift

3.Engineer team with 20rs extensive experience in extrusion field.

4.return back the mould making fee if the order reaches the target quantity

5.Use the environment-friendly 100% PVC ,PC, HIPS, etc material(according to your requirement)

6.Help you to chooce the correct and appropriate plastic materials in various fields to extend product life.

7.We thrive on helping customers with unusual specifications, short lead-times and other challenges.

8.We'll do our best to providing custom all kinds of extrusion plastic products as possible as we could.

We'happy to offer the quotation according to your drawing or samples
More detailed cooperation could be discussed via email, please fill the form or send an email to get a quotation
We look forward to win-win cooperation with you.
Contact us :
Email:Jessie(at)shangyusujiao.com
Whatsapp:+86 133 7770 7018
Facebook/LinkedIn:+86 137 9060 1813
Dongguan Shangyu Plastic hardware Products Co. LTD
Contact Person: Jessie
Department: Foreign trade department
Post: sales manager
Telephone: +86-133-7770-7018
Landline: +86-133 7770 7018
Company Address: No. 243, Wenzhou North Road, ZhuanYao Wentang Industrial Zone, Dongcheng District, Dongguan City, Guangdong Province, China
Website: www.shangyusujiao.com