Product Details Inquiry Contact Us
Five Advantages Of Products
non-fragile
aging resistance
weatherproof
Eco-friendly
sealed tight
Product Details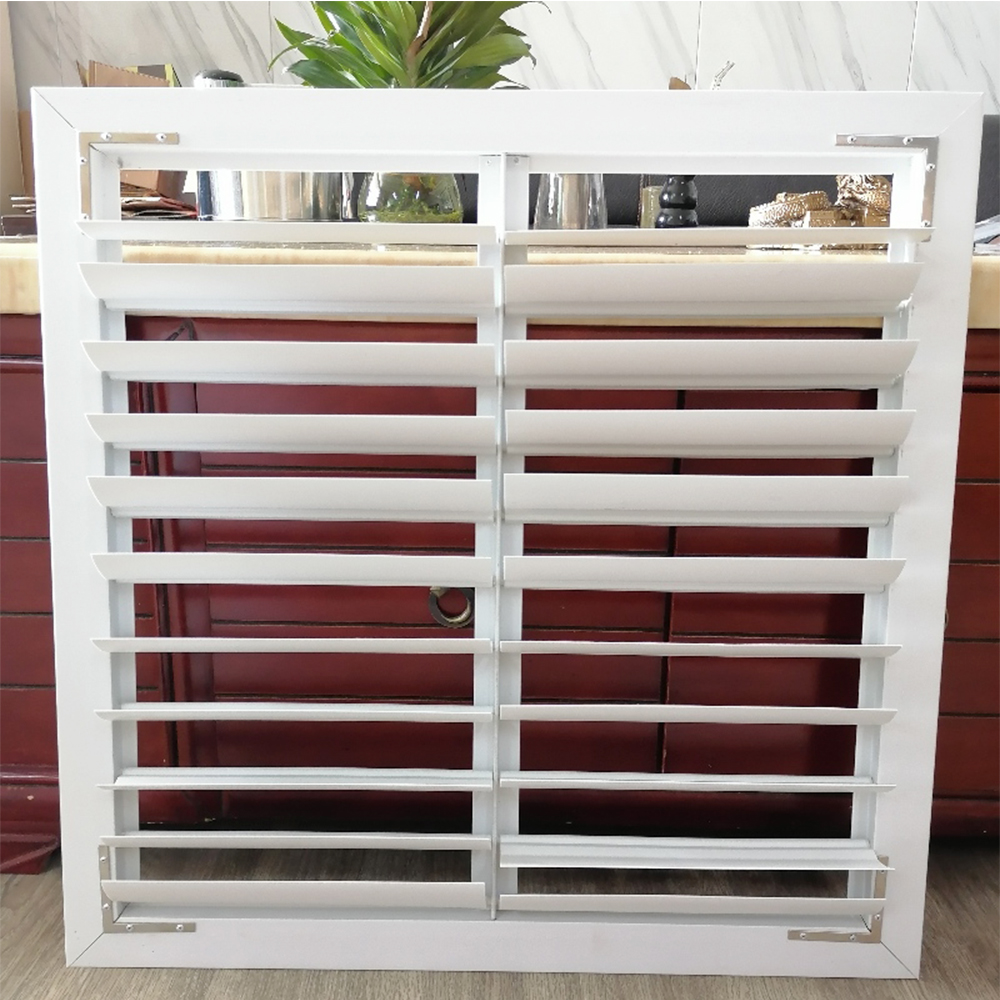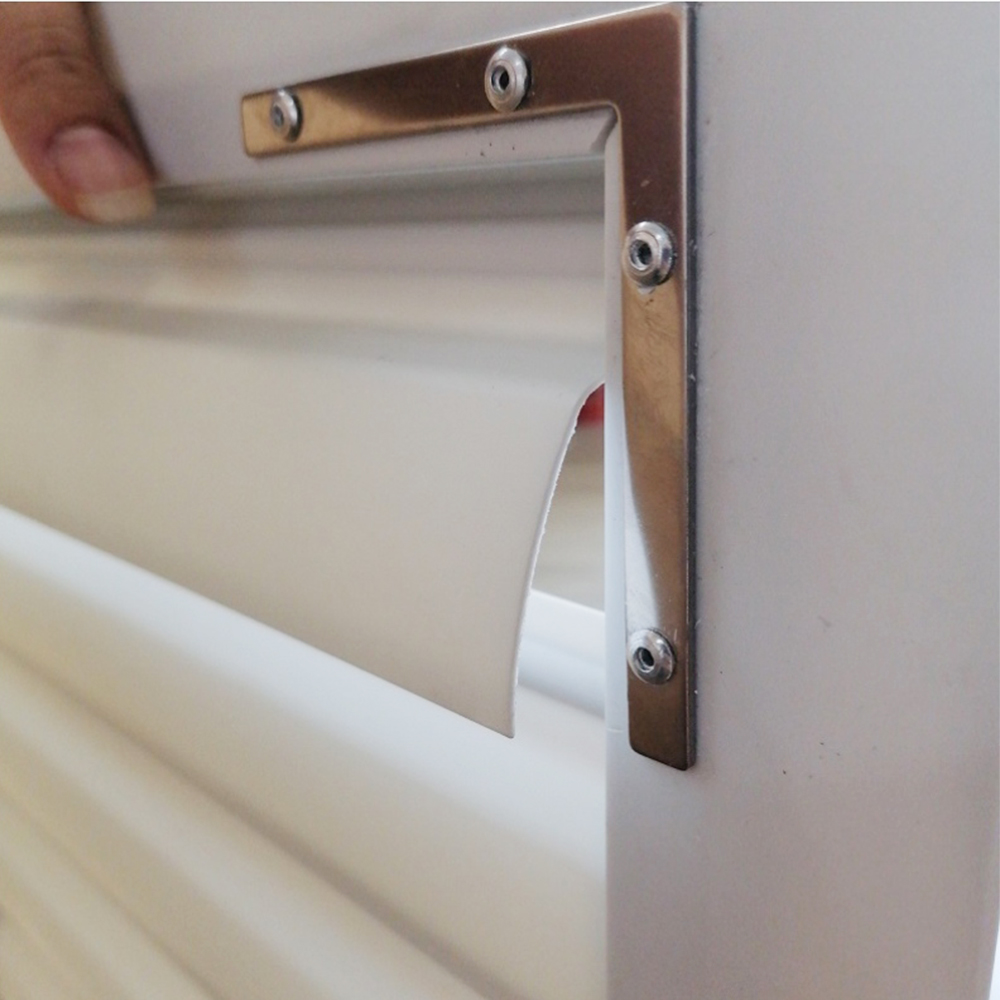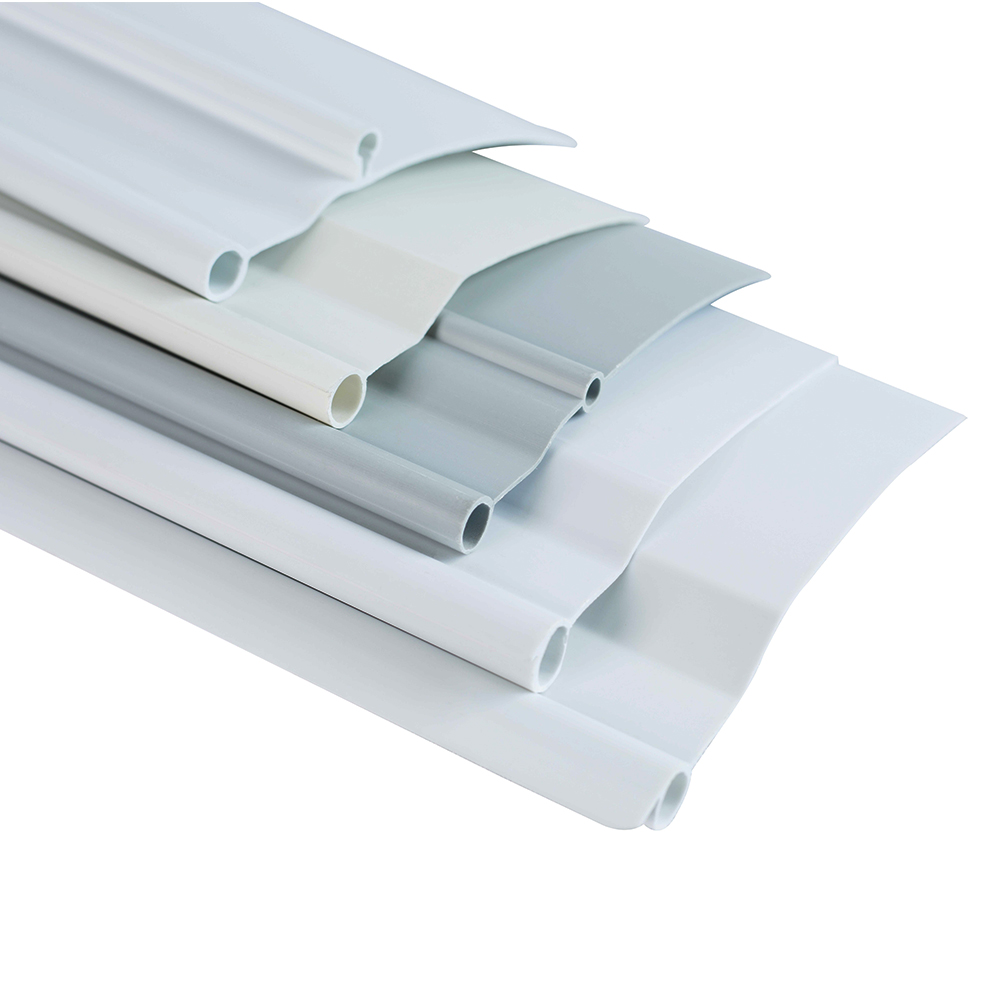 Description:

Product name : PVC shutters for exhaust fan

Manufacturer: Dongguan Shangyu plastic hardware products Co., Ltd.
Material:environment-friendly rigid PVC ,calcium, other additives
Item dimensions:
18"(605±5mm,675±8mm); 24"(820±5mm,890±8mm);
36"(1070±5mm,1140±8mm) ; 54"(1435±5mm,1475±8mm)
Tolerance:±1~5mm

Color: color can be customized.

Packing: plastic bags/cartons,plastic wrap,seaworthy packaging.
MOQ:500pcs
Applications:Used in Ventilation system or exhaust fan equipments
Productivity of PVC vane :3000m/day/line
Payment method:30% deposit by T/T, 70% balance before shipment.
Other service: Can be custom mold according to samples, drawing.also can be offered a variety of secondary operations, such as deburring , drilling , perforating/punching and other fabrication as required .
1.Shangyu PVC Fan Shutters are made of heavy-duty, non-corrosive PVC that handle even the harshest of environments. Ideal for new hog building construction or as replacement shutters, PVC Fan Shutters are custom-made to your specifications, low maintenance, can withstand heavy pressure washing, and are simple to repair. All parts are replaceable. Formed (not welded) corners give Shangyu's PVC Fan Shutter extra strength and durability.

2.PVC Shutters Vane and frame are made from rigid pvc powder

PVC rods and fiberglass rods run the entire assembly of the shutter
Shutters Vanes are curved(bended) to open easier and seal tight when closed
Reinforced injection process pvc corners for superior strength
Designed for agricultural use or other ventilation uses
Benefits for you:
1.We have own factory that we can offer you original factory price
2.free design for customized products mold if the order reaches the target quantity
3.Seaworthy or Airworthy packaging, safe shipping
Please compare our price, quality, and speed with others, because after the comparison you will choose us as a supplier.
More detailed cooperation could be discussed via email, please fill the form or send an email to get a quotation
We look forward to win-win cooperation with you.
Contact us :
Email:Jessie(at)shangyusujiao.com
Whatsapp:+86 133 7770 7018
Facebook/LinkedIn:+86 137 9060 1813
Dongguan Shangyu Plastic hardware Products Co. LTD
Contact Person: Jessie
Department: Foreign trade department
Post: sales manager
Telephone: +86-133-7770-7018
Landline: +86-133 7770 7018
Company Address: No. 243, Wenzhou North Road, ZhuanYao Wentang Industrial Zone, Dongcheng District, Dongguan City, Guangdong Province, China
Website: www.shangyusujiao.com